Episode 14
The Last Kids on Earth:
Skeleton Road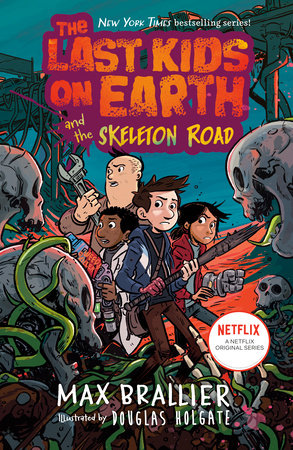 by Max Brallier and Douglas Holgate
On this episode of Hey I Gotta New Book, Richard and Logan review The Last Kids on Earth book, The Skeleton Road. Written by Max Brallier and Illustrated by Douglas Holgate.
Richard gives us his breakdown on the characters, and the back story for the series. Then the boys dive into the book and what they think of it. Richard tells us his favorite part. Logan and Richard point out why vines and skeletons don't mix. Richard also explains to us how the evil tower in the book is nothing like the Eiffel Tower.
The boys have a fun time talking about super slime, ultra slime and just slime. What will happen on the Skeleton Road?
Find out on this episode of Hey! I Gotta New Book Podcast.
Another 5 our of 5 book: