Hey! I Gotta New Book Podcast



Episode 19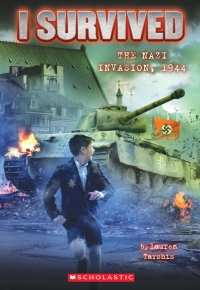 The Nazi Invasion, 1944
by Lauren Tarshis
On this episode of Hey I Gotta New Book, Richard and Logan take a serious tone and review a book from the I Survived book series by Scholastic books. It's "I SURVIVED: The Nazi Invasion, 1944"
Max and Zena are two young Jewish children living in a Polish Ghetto during the German occupation of Poland during the Second World War. Logan and Richard talk about Max and Zena's escape and how they made their way to finding family and a safe place to hideout during one of the worst times in human history.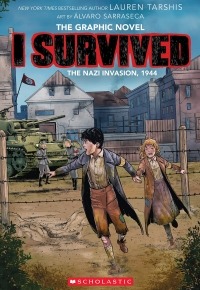 The boys discuss what it must have been like living in this time and how they sympathize with our two little heroes. They discuss how much this book taught them something along with being a riveting story.
So sit back and listen in to this review at Hey! I Gotta New Book podcast.
Title theme song
Speed Racer by Blake (c) copyright 2015 Licensed under a Creative Commons Attribution Noncommercial (3.0) license. http://dig.ccmixter.org/files/blakeht/49288
Follow us on Twitter : @HeyIGottaBook
Facebook : Hey I gotta New Book
Our Website: Https://HeyIGottaNewbook.com